Foodservice operators across the U.S. have been thrown into a bumpy ride that they are being forced to navigate quickly. But, bar and restaurant owners are rising to the challenge and coming up with unique ways to improve cash flow, keep their purveyors in business and communities fed. Here are four ways foodservice operators are adapting with some creative thinking.
1) Re-imagining Menus
Chefs and restaurateurs are naturally a creative bunch and many are coming up with innovative approaches to dining out during this pandemic. Take The Lazy Dog Restaurant & Bar for example. They've started offering pantry bags with home essentials including chicken, potatoes, bread and the holy grail: toilet paper. These items have proven hard to find in local markets but restaurants are often able to source these goods direct from suppliers. Guests can prepay online and pick a time slot for a no-contact, curbside pickup.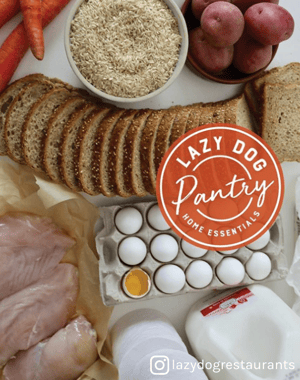 Or, Buck & Sadie's in Roseville, California. Since a shelter-in-place order was issued in their community, they've started offering family-style menu options like a full pan of mac and cheese, large salads and 6-packs of burgers and buns to-go. And Hot Box in Somerville, Massachusetts who is selling pizza kits complete with an array of toppings for a fun at-home cooking experience.
Think about what your customers want and need and work with your distributors to determine which items you can procure at a low cost. Also, consider your packaging, especially if you're new to takeout and delivery. Make sure your food isn't getting soggy and is staying presentable throughout transit. And don't forget about storage. For example, our compostable food trays and fiber to-go containers are all freezer and microwave-friendly.
A personal touch also goes a long way. Consider including a note with your to-go orders thanking patrons for supporting you or personally follow-up the next day via phone. The Groton Publick House in Groton, Massachusetts wrote a simple thank you message on their to-go bags to show their appreciation. Your customers will remember the gesture and want to continue supporting you well beyond when the pandemic is over.
2) Giving Back To The Community
In times of crisis, communities band together and if we've learned anything from this experience thus far, it's the importance of supporting one another. Foodservice operators around the country are coming together to help feed their communities, first responders, medical staff and more.
For example, Laney & Lu in Exeter, NH launched a campaign where customers can gift a bowl or smoothie to community members working the front lines, those in need and the under-served. Ani Ramen House in Montclair, New Jersey is paying it forward by matching gift card donations to support local medical staff and Mamajuana Cafe in the Bronx is giving away lunch bags for local kids while New York City schools are closed.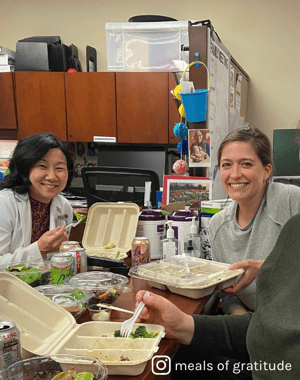 Still others are coming together to launch non-profits at this time of need. Chef Jesse Ziff Cool of Flea Street in Menlo Park, California and Holly K. Tabor, associate professor at Stanford University School of Medicine, spun up Meals of Gratitude to provide healthful, delicious meals to front line healthcare providers and support staff in the Bay Area. All donations go towards labor and ingredients (and are tax-deductible). They've raised over $50,000 at the time of publication this blog post.

3) Expanding Beverage Options
Offering beverages can be a great way to add revenue and many foodservice operators are adapting by pairing menu items with fresh juice, mocktails, cocktails, beer and wine.
Jackie Lee's in Washington, D.C. started offering their guests both individual cocktails to-go, like their stir-n-sip old fashioned, negroni and vesper, alongside shareable options like their "Quarantine Quart" punch. They also rolled out add-ons like a deck of cards, hand sanitizer and bags of ice available upon request.
Since some cities like D.C. are requiring that all alcohol be served alongside prepared food, bars are getting very creative with their offerings. For example, McClellan's Retreat now serves four flavors of popcorn with their bourbon and rye old fashioneds and Showtime Bar is offering to-go packages that include a 12-pack of Natty Boh, a bottle of whiskey, a bag of chips, and a peanut butter and jelly sandwich.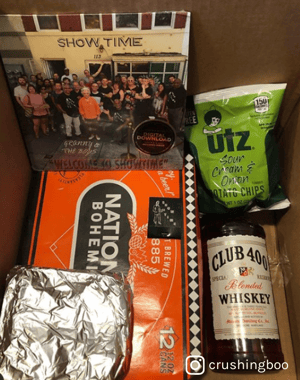 Check with your state to learn how to properly handle off-premises alcohol consumption as rules vary. For example, California passed a temporary measure allowing foodservice operators with liquor licenses to sell beer, wine, and pre-mixed drinks for pick-up or delivery as long as it has "a secure lid or cap" and is sold with food. Colorado passed a similar measure but allows for these drinks to be served in cups with lids, even if there is a straw hole. Our recyclable PET juice bottles and compostable cold cups with paper straws can be great options for serving beverages to-go depending on where you live.
And don't forget to promote your bartenders! Many cities have launched virtual tip jars like this one in Washington, D.C. to help support out-of-work bar staff. Websites like ServiceIndustry.tips have also spun up to encourage those who are social distancing to randomly leave a tip to service industry professionals when they enjoy a drink or meal at home.
4) Connecting with Customers
Staying in touch with your guests while remote can be challenging. But, with modern technology and a little ingenuity, building relationships couldn't be easier. In a recent survey, where we asked over 100 foodservice operators across the county how they're adapting during the Coronavirus challenge, 83% said that they are reaching out to customers through social media.
Be honest and frank with customers and keep them informed. Restaurants like Prai Italia in Jacksonville, Florida shared how they are taking precautions to ensure the safety of their staff and patrons. While others like chef Zach Pollack of Alimento and Cosa Buona in Los Angeles, California are opening up about their real and honest struggles during this roller coaster ride. There's no shame: be truthful and communicate with integrity. Your customers will appreciate your openness.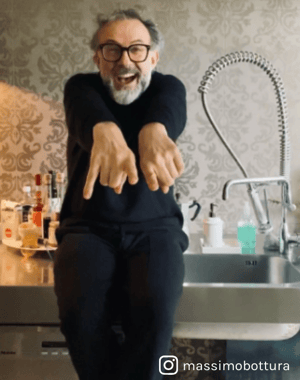 Other chefs are live streaming from their own kitchens to help those who are stuck at home learn more about the art of cooking. For example, chef Massimo Bottura of Osteria Francescana launched a "Kitchen Quarantine" series on Instagram showing his followers how to cook all kinds of dishes including a mouthwatering hummus, artichoke and pasta fagioli dinner. Chef Brian Malarkey of Bravo's Top Chef, and Herb & Wood and Animae in San Diego, California, did the same, giving his viewers a live spring roll demonstration. And Tom Colicchio of Crafted Hospitality jumped on board with live streaming like this appearance where he made an easy egg drop soup.
When you go live, your content gets bumped to the first position in Stories at the top of users' feeds and you can interact with live viewers in real time. So, it's a great way to stand out! Commit to a consistent schedule (e.g., every day at 2pm EST), promote your live appearance, and encourage your followers to turn on notifications so that they receive a message alerting them that you are going live.
If going live isn't your thing, many chefs and restaurants are sharing on social media via posts and stories too. Juniper and Ivy in San Diego, California recently shared an at-home baking project by their lead pastry chef. No matter how you engage your community, now is the time to reach out. Your customers want to hear from you.
For more resources and to connect with other restaurant and bar owners join our Facebook group. We'll be sharing tips and news to this group regularly. Also, check out COVID-19 Business Continuity Planning Basics and COVID-19 Resources and Information By State as published and updated by the National Restaurant Association.