Over the last few months, the restaurant industry has endured a roller coaster ride of epic proportions. Across the United States, operators seem to be running things a little differently in order to survive and succeed in the face of adversity. In the mid-sized city of Tyler, Texas, one shop, in particular, has found ways to adapt while taking some significant steps forward in their business.
1948 Coffee & Juice Co has become one of the most highly-regarded food spots in the East Texas area, and for a good reason. With an incredible selection of craft foods, unique drink options, and a tastefully-modern atmosphere, 1948 has become a go-to for visitors and locals alike.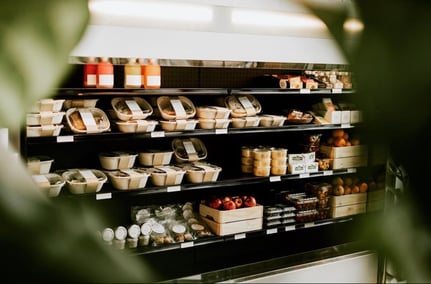 Samuel Richmann and his wife, Amber, have been running the show since the cafe opened back in 2017. Known as Cafe 1948 for the first couple years of their establishment, their recent re-brand has propelled them into an exciting new era for the business.
When asked about 1948's core values and how they influence day-to-day operations, Samuel said, "Our business centers around people, culture, and quality in craft. We value people and love helping share culture with our community. We care about craftsmanship and the integrity of our products as well."
Earlier this year, they set out to expand from operating out of a small silver trailer to a brick and mortar location that would include their coffee shop, a juice bar, and an urban market all in one spot. The initial plan was to open their central location in downtown Tyler mid-spring, but the ongoing pandemic forced them to push it back to late June.
The last few months have been anything but easy, but they've proven to be a valuable learning experience. When asked about what they've learned as business operators this year, they said, "Patience and flexibility, we've just needed to keep pressing in."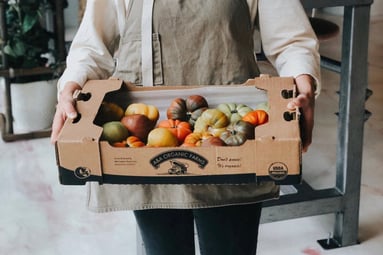 Despite being forced to shut down initially, they've been able to adapt in order to find success during the pandemic by tapping into their customers needs and by meeting them however they could. Their biggest piece of advice for other small businesses that are still adapting? "Fill needs and do what you do well!"
When asked about how their suppliers, team members, and community have come together to help one another during this time, they said "We've bonded because everyone is feeling this and it's affected us all in one way or another - it's kind of beautiful even though it's hard and challenging. It has forced understanding, patience, and grace more than ever."
"The biggest challenge has been uncertainty for sure. All you can do is keep your eye on the vision and do your best. Be resourceful and creative and try and maintain an attitude of grace for yourself and others along the way."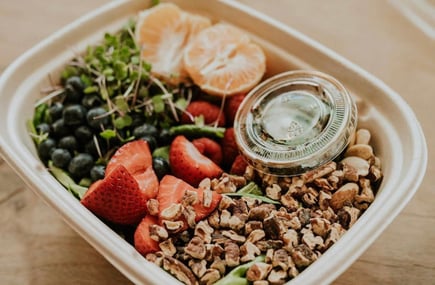 Despite the roadblocks, 1948 continues to make their sustainable business practices a priority. When asked about why they decided to use compostable and sustainable products, they said "It matters to us, and with a little bit of influence we hope to share more and more of why it matters in order to get more people on board."
Aside from using compostable products, like fiber to-go boxes, fiber bento boxes and PLA lids, they have created a program where customers can return and reuse juice bottles that are purchased from the shop. If people bring back five of the bottles, they can get a free drink for their efforts.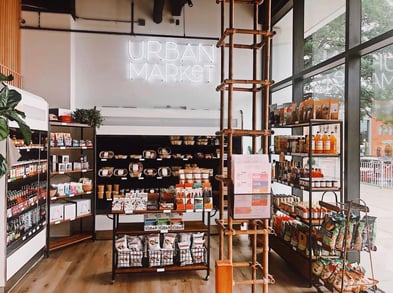 Even with all of the limitations surrounding the food-service industry, 1948 has consistently been on the hunt for new ways to operate more sustainably. When asked about how they go about this, they said, "We do our best to be resourceful, usually by buying as locally as possible and recycling items whenever we can."
As a business, they have a large network of local farmers, suppliers, and partners who all have come together these last few months to encourage sustainability and support each other financially, which has definitely proven to be one of the good things to come out of the pandemic.
The last five months have been scattered with stories of resilience and adaptation, and fortunately, 1948 has still been able to grow and succeed despite being in an uncertain economic situation. If you happen to be down in east Texas sometime this year, definitely make a point to swing by the shop and check out some of their awesome products. Coffee and juice are both pretty big down in Texas, but don't take it from us. The whole team at 1948 would love to see you.