Luna Café is a beautiful breath of fresh air. The idea for the restaurant was born from Sarah Levine's love of food, and we're so grateful. Watch our spotlight video to find out why we're enamored with Luna.
If you're a fan of breakfast, Luna Café needs to be on your list the next time you're in Philly. We featured a few of their more amazing dishes in the video. Without spoiling the surprise, they include cilantro aioli, avocado, arugula, and sunny side up eggs. You should consider a special trip just to try the cinnamon apple french toast. We dare you to watch without getting hungry.
Aside from the insanely creative food, the major focus of Luna Cafe is on sustainability. Most of the food, including meat, dairy, and veggies, are locally-sourced within 100 miles. And all food and packaging waste is composted or recycled. On top of that, the café is completely wind powered.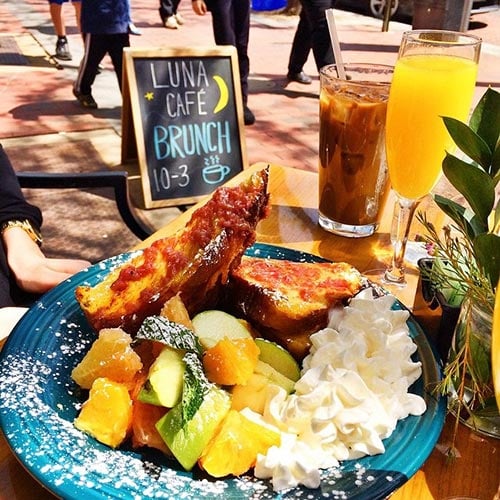 Learn more about Luna Café on their website, lunaphilly.com
You're sure to love Luna as much as we do. Thank you, Sarah, for letting us visit and for setting a great example of how sustainable restaurants can be successful.