Cape Cod is one of New England's premiere summer destinations, and the food scene is deeply entrenched in seafood and tradition. In the town of Dennis, just a ten-minute walk from the beach, you'll find The Pheasant, an inventive casual restaurant focused on sustainable locally-sourced dining and gracious but approachable hospitality.
Formerly known as The Red Pheasant, Adam and Erica Dunn purchased the two-century-old restaurant back in 2018. After a chaotic couple of months that included delayed opening plans and the birth of their first child, an adorable little boy named Leo, the Dunns relocated to Cape Cod from Brooklyn in mid-May and opened the restaurant two weeks later.
Prior to the acquisition and subsequent rebrand, The Pheasant was known as somewhat of a famous institution around the Cape. Being one of the only "fancy" restaurants in the area and having been run by the same owners for nearly forty years, visitors and locals had developed deeply-rooted expectations for the restaurant over time. "Having grown up spending summers on the Cape, the opportunity to run our own business and live in such a prime location was too good to pass up," says Adam.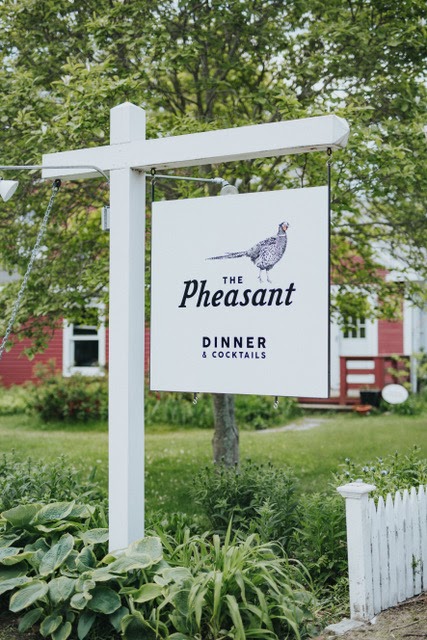 He and Erica had lived in Brooklyn for ten years prior to their move, and food, cooking, and sustainable sourcing had always been a big interest. While in New York, Adam and a colleague even established a sustainable seafood market and wholesale facility. Their clientele included nearly seventy restaurant accounts in and around Brooklyn.
So, when the Dunns moved in and gave the eatery their touch, it took locals some getting used to. "We've been trying to get away from this pseudo-fine dining concept that we inherited with the restaurant," says Adam. "We love the character of the space and want to honor the restaurant's Cape Cod roots but show people that you can have a really great meal without the formality. We want to create a fun and approachable dining experience," says Adam.
2020 marks their third summer in operation, but it looks quite a bit different from the last two. They realized back in March that indoor dining wasn't going to be a possibility which forced them to get creative in designing an entirely new outdoor business concept.
"In April, we invested in picnic tables then emailed our mailing list to see if anyone was interested in sponsorship," says Adam. "We offered businesses the opportunity to get a personalized plaque on the table and choose a paint color. It was a win for them to advertise to locals and visiting tourists and a way for us to get support during this unchartered COVID-19 landscape. We sold out within two hours!" They also expanded their outdoor eating area and stereo system, added signage, string lights and receptacle bins and made sure the space was equipped for fun and comfort.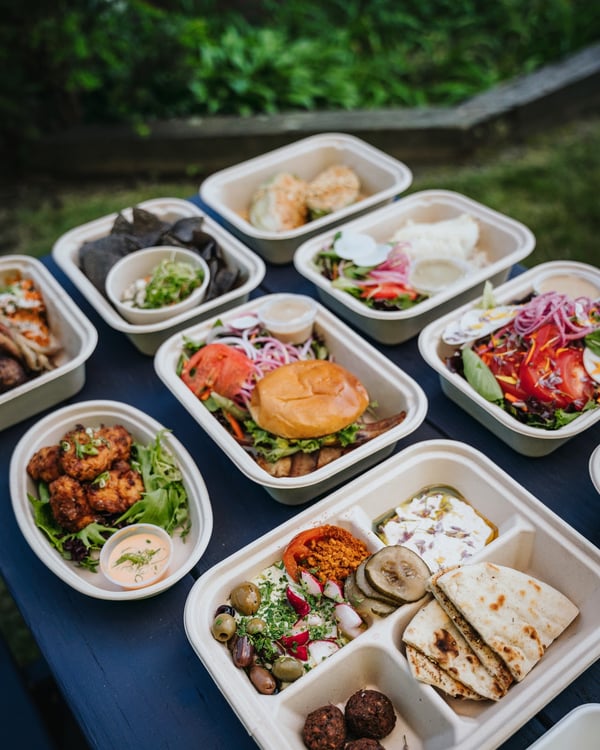 Having made decision to operate exclusively outside, they set out to develop an optimized menu concept that would be safe for both guests and employees. They ended up running the whole operation essentially as takeout. Customers could decide whether they wanted to eat outside in their designated dining areas or take their food to go. But, the decision didn't come lightly.
"What brought us to Good Start was that we knew we were going to be serving up all this takeout. And I was like, man, we're going to be producing so much trash…" says Adam. "The only way that I could be okay with that was if we used high-quality, compostable products that we could feel good about."
In addition to incorporating sustainable packaging, such as our fiber to-go boxes, bento boxes and juice bottles for cocktails mixers, another priority for The Pheasant was sourcing their food and ingredients locally. All of their seafood is sourced from local fisherman, and they work with as many local farms as possible. You can find a complete list of their local purveyors here.
When asked what the biggest challenge has been for their business this year, Adam said, "It's probably just been the mixed expectations from customers, honestly. In most bigger cities, especially Boston and New York, everyone's on the same page, and all the restaurants are operating pretty much the same way. Here on the Cape it's different because there's no uniform set of rules, so each place that you go has new rules to learn, which is tough for us and our guests."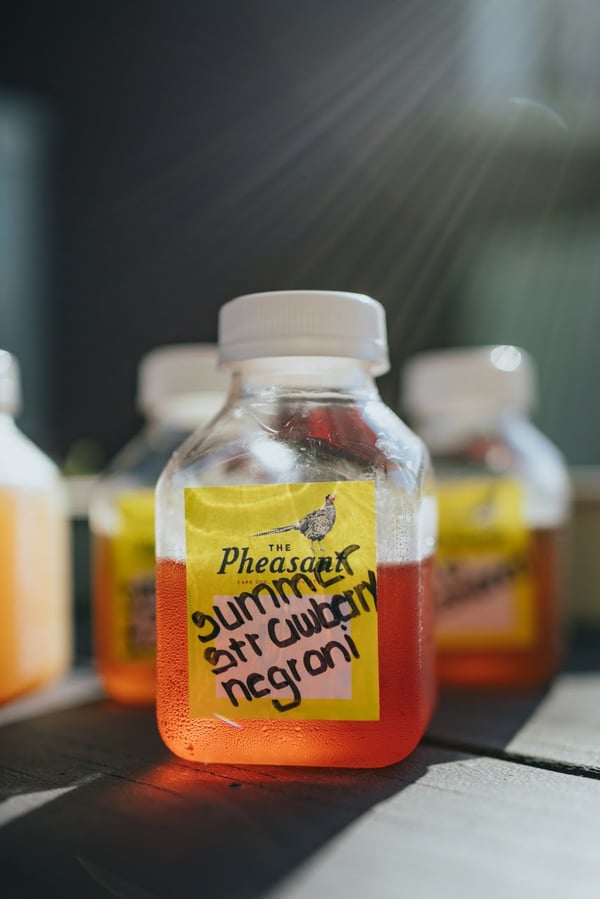 Adam's advice for other restaurant owners looking to adapt is "be willing to pivot, connect with customers who will support your progress, be prepared to educate, and be flexible and patient with everyone who engages with your restaurant."
"The best part about this summer is when we see people continue to come back time and time again," says Adam. You really get to know everyone who shows up regularly, and it's awesome to see people doing well even with everything going on. Building that trust and those relationships with customers is pretty cool. I think that's what motivates us the most."