The Coronavirus crisis has dealt a harsh blow to foodservice operators. Mandated closures put in place across the country have caused many restaurants to adapt and get creative with their business models. But, despite these challenging times, businesses are supporting their communities with the same care and hospitality they've always provided their customers.
We recently launched a grant program to help support foodservice operators who are supporting their communities. We asked businesses to share how they're helping to feed front line workers, those in need, and the under-served and we were overwhelmed by the response.
Over 80 businesses submitted stories of inspiration, selflessness and charitable giving. We took care to read every submission as a team and selected five businesses to receive $500 in packaging products to support their mission.
We wanted to share their stories not only to bring awareness to their causes but also to bring some joy during these challenging times. When communities rally together incredible things can happen. To learn about more businesses feeding communities, follow us on Instagram and Facebook.
Phinix Mediterranean Kitchen - Boston, Massachusetts
When Phinix Mediterranean Kitchen owner and founder, Sam Pogosov, learned that the medical staff in his city were being stretched to the brink, he knew he had to do something with his team. Governor Charlie Baker had announced the impending surge and how hospitals like Brigham and Women's and Massachusetts General Hospital would be hit especially hard.
"We started our own surge response team where we donate 50-100 meals daily to front liners," said Sam. "However, while the DAY shifts get more food, the NIGHT shift is often left behind - few operators can keep their kitchens running late. We decided to answer the call by providing the night shift folks with meals too. We plan to do this until we beat the surge."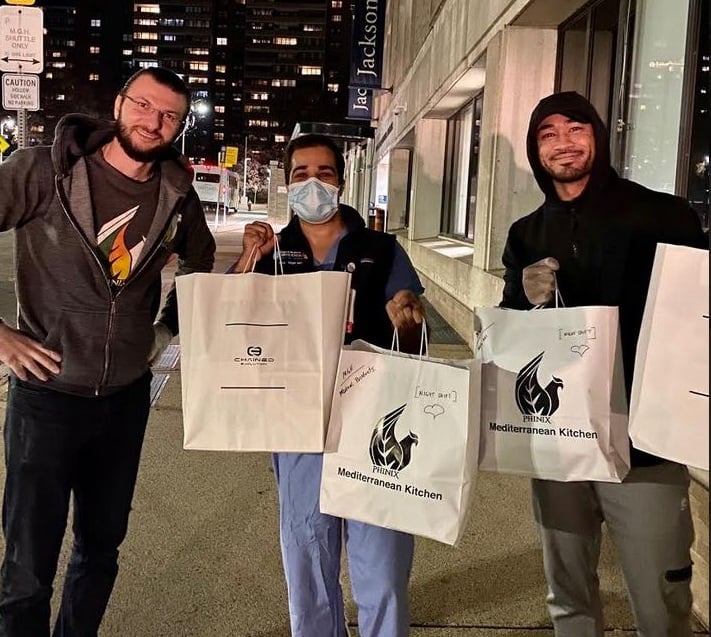 LANEY & LU - Exeter, NH
"We want people to feel valued and seen." "Connection and contribution are everything to us." These are two sentences that you can hear spoken at nearly every LANEY & LU team meeting. Owner Jennifer Desrosiers and her staff are always measuring up their actions with their core values and mission.
When faced with COVID-19, Jennifer didn't hesitate to jump into action. "Protect one another, pivot our operations, make bold decisions based on social responsibility NOT financials, and SERVE! SERVE! SERVE!," said Jennifer. "I've always said that if I take care of the team, the team will take care of the guest and the guest (or community) will take care of the company. And, of course we build community through every positive connection and our tireless commitment to contribution. This ethos has never rang more true during this challenging time."
When the crisis began, Jennifer immediately assured her entire team that they would be paid 100% of their hours no matter what for three weeks and she vowed to do whatever she could to stay operational. Inspired by the kindness of a community member who purchased meals for local healthcare workers, Jennifer launched their GIVE A BOWL | GIVE A SMOOTHIE community action campaign.
At the time of publication of this blog post, their New Hampshire seacoast community has graciously purchased around 1,000 bowls and smoothies which the LANEY & LU team have made and delivered to hospital and healthcare staff, first responders, elder care staff, and underserved members of their community.
"We are beyond grateful that our movement has inspired many other restaurants and small businesses to adopt similar community action campaigns in their community," said Jennifer. "I am also proud to say that all 18 members of my team are still 100% employed. This program also allows us to continue to support our local farmers, merchants and suppliers. We call this Impact Upon Impact."
Like many small business owners, Jennifer and her team have faced hardships due to the pandemic but her goal to spread positivity is her guiding light. "Sales are way down and I've stopped taking a salary, but our LANEY & LU family is energized and laser-focused to be there for our community. From free delivery within a 10-mile radius to contactless online orders pick-up pop ups in surrounding towns, we are doing whatever we can to nourish and inspire community through our mission. We will rise together after this and LANEY & LU is honored to have a small, but impactful part to inspiring positivity, the spirit of giving and wellness during this time."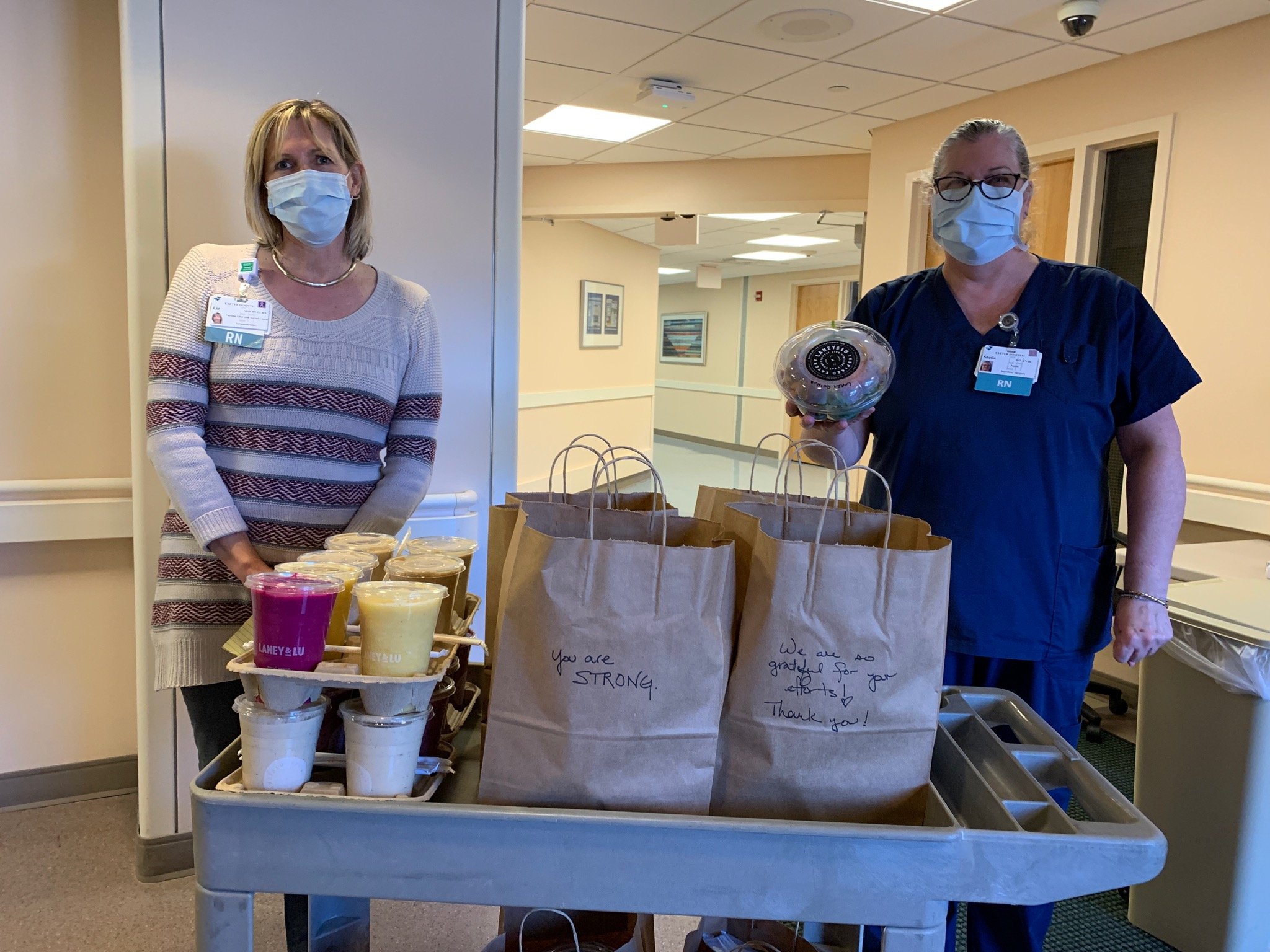 Flat Waves Food Shack - Middletown, Rhode Island
Casual "cali-mexi-fusion" eatery Flat Waves Food Shack is stepping up to help their community and particularly the younger members of our society during the COVID-19 crisis.
"Many kids count on the schools for 1 or 2 meals a day so we decided to offer free lunches for kids with the schools being closed. It is also just a help to all the families who are trying to start homeschooling their kids," said owner Will Burgess. "My wife is a local public school teacher so I am much more aware of the challenge that both teachers and parents are having with the homeschool. Anyone of school-age (or their parents) can stop by and get a free lunch."

Flat Waves is also offering a "Flat Waves Family Meal" program in collaboration with their local Boys and Girls Club and another local restaurant. "People can purchase a meal for $25 with us or the other restaurant that is then donated to a local Boys and Girls Club family. The Boys and Girls Club handles all distribution. The $25 is just to offset the restaurants' cost." At the time of publication of this blog post, 400 meals have been donated.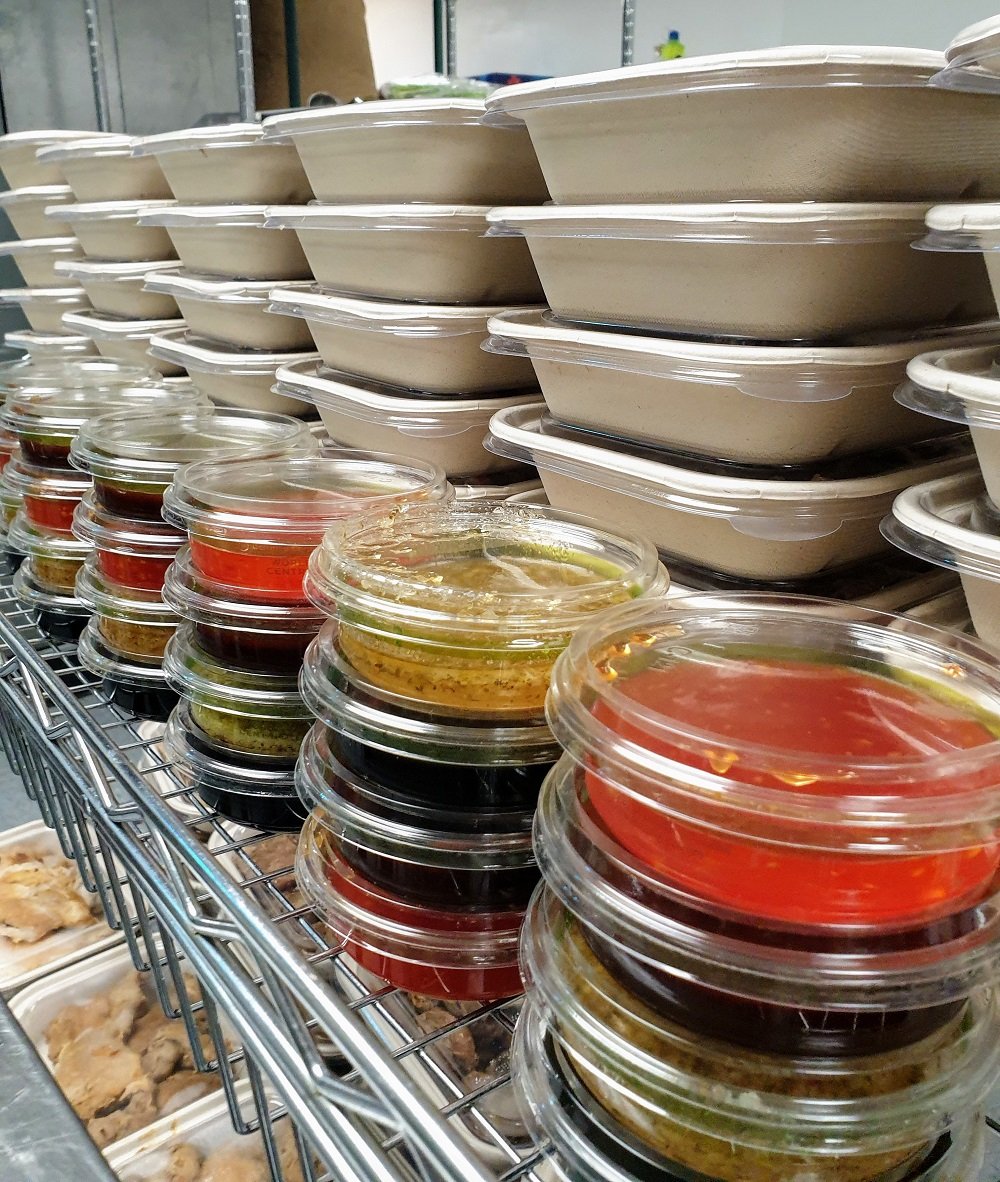 Main Squeeze Juice Co. - Locations in Louisiana & Texas
Juice and smoothie bar franchise, Main Squeeze Juice Co. is supporting front line workers in a big way with their immune-boosting, healthy shots. At the time of publication of this blog post, Main Squeeze has already delivered 3,500 shots to frontline staff at medical and healthy facilities throughout New Orleans and Baton Rouge.
"During this coronavirus pandemic, our selfless healthcare workers are spending long hours assisting those in need and are on the front lines combating the disease in our community. This is the very least we can do to show our appreciation and thank them for the hard work they do every day. We wouldn't be here without them," said New Orleans Saints punter and co-owner, Thomas Morstead in an article with Franchising.com.
In addition to their local deliveries, Main Squeeze has set up a "Squeeze Out COVID" donation campaign to raise money for Louisiana and Texas healthcare workers with 100% of proceeds going towards nourishing frontline staff with immune-boosting shots, juices, and smoothies. They're also offering 50% off any purchase for healthcare professionals at all locations and free shots with purchases for customers through the end of April.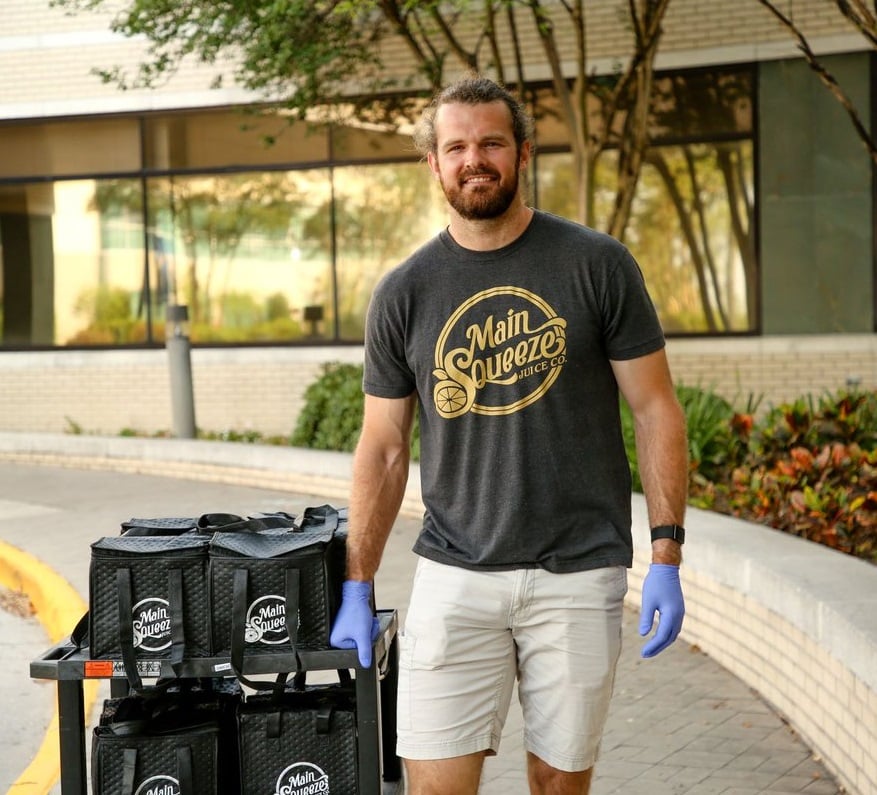 Cape Wellness Collaborative - Cape Cod, Massachusetts
Cape Wellness Collaborative provides integrative wellness therapies (massage, yoga, acupuncture and more) to anyone on Cape Cod and the Islands facing cancer. In July of 2019, they launched their Wellness Eats program to provide healthy, delicious, nutrient-dense meals free of charge to people during active cancer treatment.
A team of volunteers led by natural chef Gabrielle Kennedy, oncology dietician Dianna Carpentieri and nutritionist Nicole Cormier, make food in a local church kitchen to serve to clients. During the COVID-19 crisis, Cape Wellness has had to suspend in-person treatment but they've been able to keep Wellness active. At the time of publication of this blog post, their team has delivered more than 100 meals to people in active cancer treatment.
"We will continue to do this as long as there is a need," said Tracy O'Neill, Marketing and Communications consultant with Cape Wellness Collaborative. "We are so grateful to be able to serve our community during this uncertain and unsettling time."