Is this the start of a new wave of legislation in the U.S. to help divert food waste? Beginning July 1, 2020, Vermont took a big step forward in protecting the environment. Now unused or leftover organic material must be donated to those in need, used as animal feed, composted, or dropped off at recycling centers.
This includes pre- and post- consumer food waste and can be anything from unused lettuce and dairy products to apple cores, chicken bones and egg shells. "If it was once part of something alive, like a plant or animal, it does not belong in the landfill," according to the Vermont's Department of Environmental Conversation. The new law affects both private residents and businesses like restaurants and grocery stores.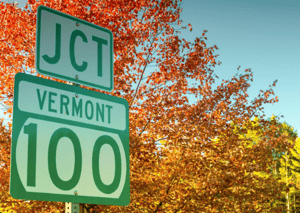 Why do this? Because keeping food scraps out of the trash reduces greenhouse gas emissions and saves landfill space and money.
Vermont official estimate that about 20% of the state's waste comes from food. When this food goes into a landfill, it releases hazardous methane into the atmosphere. The goal of these new measures is to cut down the amount of food waste in the state by 33%.
It's estimated that more than 70% of the Green Mountain State's residents already compost according to the University of Vermont so this law solidifies their existing commitment to waste diversion.
Vermont also passed a ban on single-use disposable products including plastic shopping bags, plastic straws, plastic stirrers and expanded polystyrene commonly known as Styrofoam.
Since 2009, Good Start Packaging has been on a mission to help foodservice operators have access to compostable packaging and commercial composting services and we're thrilled to see states adopting measures like these.
To help you find composting services near you, we've compiled a list of composters by state.